Seasons of Smiles Dental
Contact: Arthur Norman Medina
100 Elm St.
Camden, ME 04843
Phone: 207-236-4740
Secondary: (877) 437-2644
Hours: Monday - Thursday 8 a.m. - 5 p.m.
Email: norm@midcoast.com

SEASONS OF SMILES (Formerly known as Gentle Dental)

"A Gentle Approach" - our name has changed but our philosophy remains the same - we focus on 'gentle dentistry'

New Patients Welcome!

We want to welcome you to our practice and we look forward to building a relationship with you as your family's dental care provider. A visit to our office will make your smile brighter! Come on in, sit in the chair, and talk with Dr. Medina about your dental concerns. You'll be treated with respect, friendliness, care and the skill you expect and deserve.

Our objective as your dental professional is to serve you and make each visit a very positive experience from your first telephone conversation to your next appointment and beyond. The philosophy and focus of our practice is "your comfort is our main concern." We provide comfortable care through our skilled service with a friendly, courteous touch.
After Hours Dental Emergency?  Call (877) 437-2644.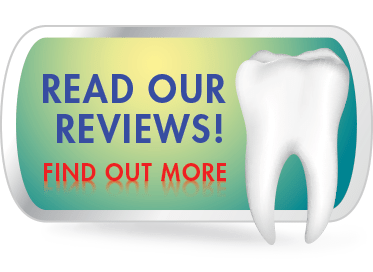 Some additional dental information that you might find useful.
Home Care
Kids and Babies
Periodontal (Gum) Disease
Improving Your Smiles
Restoring and Replacing Teeth
Other Dental Issues
Seasons of Smiles Dental
100 Elm St.
Camden Maine 04843
(207) 236-4740
http://seasons-of-smiles.com/
Seasons of Smiles Dental serves the Midcoast area of Maine. In you live in any of the villages or towns of
Alna, Boothbay, Boothbay Harbor, Bremen, Bristol, Damariscotta, Dresden, Edgecomb, Jefferson, Monhegan Island, Newcastle, Nobleboro, Somerville, South Bristol, Southport, Waldoboro, Westport, Whitefield, Wiscasset
Appleton, Camden, Cushing, Friendship, Hope, Isle au Haut, Matinicus Isle, North Haven, Owls Head, Rockland, Rockport, Saint George, South Thomaston, Thomaston, Union, Vinalhaven, Warren, Washington
Belfast, Belmont, Brooks, Burnham, Frankfort, Freedom, Islesboro, Jackson, Knox, Liberty, Lincolnville, Monroe, Montville, Morrill, Northport, Palermo, Prospect, Searsmont, Searsport, Stockton Springs, Swanville, Thorndike, Troy, Unity, Waldo, Winterport
New Patient Welcome
Crash Dummies - Dental
Are you having a Dental Emergency?